Our Team
Fulco Fulfillment Inc (FFI) was founded in 2001 by a team of experienced fulfillment executives who had worked together at Direct Mail Services, a large fulfillment business. With FFI, the team saw an opportunity to combine a record of excellent service with advanced technology to manage the fulfillment process. We've developed a commitment to providing our customers with incredible service at a reasonable price. Let us be part of your team.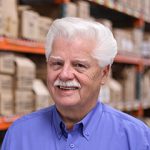 Gary Marcello
Chairman

Veteran fulfillment guru and the original founder of Direct Mail Services in Dover, NJ. Gary owns the buildings that the warehouse operates out of. He has be a mentor and continues to be to Tony and Jennifer. He provides advice and council whenever needed and is the brains behind the growth and success of FFI today. He has been married to Susan for over 50 years and enjoys spending time with their 10 grandchildren. Together, Gary and Sue travel as often as possible to the Bahamas during his semi-retirement.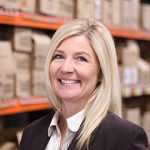 Jennifer Marcello
Founder/Director of Sales and Marketing

Jennifer heads up sales and marketing for FFI. She has been in the direct marketing and fulfillment business since 1989. Prior to FFI, Jennifer held positions within operations, management, sales, and marketing with Direct Mail Services and Vestcom International. When not selling fulfillment Jennifer enjoys running ½ marathons, downhill skiing, walking her French bulldog Hamilton, cooking, traveling and attending Jets football games with her husband. Jennifer graduated from University of Rhode Island and is a Delta Zeta.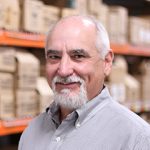 Tony Rossi
Prior to FFI, Tony held sales and operations management positions for Direct Mail Services (DMS). As vice president of sales and operations for DMS, Tony oversaw 400,000 square feet of fulfillment operations and more than 200 employees. Working with Jennifer for over 30 years, Tony continues to be involved with many aspects of FFI. Tony has been married for over 38 years and has three grown children and two granddaughters. Tony enjoys golf and is a proud Green Bay Packers season ticket holder and enjoys a trip to Lambeau each year with his family.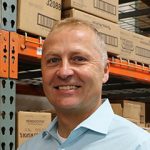 Anthony Marcello
Director of Operations

Now Director of Operations, Anthony previously held the position of Quality Assurance Supervisor since December 2019. Over the past year, Anthony has achieved great things, he contributed towards streamlining the warehouse's efficiencies and continuing to organize operations. Anthony utilized his excellent record of customer relations, has taken on additional responsibility and worked extra hours and weekends to meet deadlines. Now he brings his knowledge and experience to directing FFI's fulfillment operations. Before coming to Fulco Fulfillment, Anthony spent 16+ years working for Coca-Cola in various management and sales positions. His strong attention to detail and overall thoroughness is a skill set that benefits FFI's success. Anthony relocated from Rochester, NY and now lives in Sparta, NJ with his wife Jenny. He is an avid cyclist and recently joined a local men's soccer 50+ league where he will dust off his high school cleats.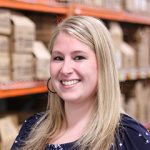 Jessica Palazzo
IT Support Manager

Jessica started at FFI as a Client Service Coordinator and due to her attention to detail she was promoted to IT Support Manager. Jessica is very detail- and results-oriented, very resourceful and deeply committed to ensuring the successful outcome of our clients' data needs.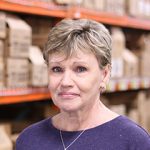 Georgette Dean
Lead Client Service Manager

Georgette has been with FFI since 1980 and has held many important positions, including head of Data Entry and Order Processing, as well as other positions in the IT Department. For the past 25 years her role has been Client Services Supervisor for clients in the Healthcare Industry. She has an in-depth knowledge of the fulfillment industry and is very client oriented.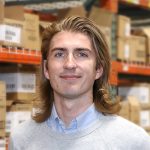 Erik Mathiesen
Technology Support Specialist

Erik Mathiesen is enthusiastic to have the opportunity of combining both his studies and experience to assist elevating warehousing and fulfillment business, Fulco Fulfillment Inc. to new heights as he endeavors forward into his latest role! Most recently, he has spent the last couple of years growing his leadership and client relations abilities in New York City within the hospitality industry as the lead concierge at the city's first luxury assisted living community. Prior to that, Erik graduated from Syracuse University's School of Information Studies with a degree in Information Management & Technology in 2018. As Fulco Fulfillment's Technology Support Specialist, he can navigate clients through any troubleshooting required all while fulfilling any requests and inquiries necessary with 5-star customer service. In his free time, Erik enjoys trying & reviewing the newest coffee shop in town, going to concerts to see the latest up and coming artists, hitting the slopes for a day of skiing, and staying in shape with at home calisthenics.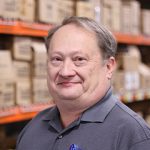 Gordon Holovacs
Director IS/IT

Gordon Holovacs has over 30 years of Programming/Analyst experience, specifically in the Fulfillment Direct Marketing industry. He is particularly strong with analyzing data, troubleshooting and integrating systems, and he oversees all areas of FFI's technology. He is responsible for Fulco Fulfillment's data and communications infrastructure.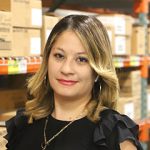 Cristhie Maldonado
Client Services Manager

Cristhie was recently promoted to Client Services Manager and has been a dedicated FFI employee since December of 2014. Her responsibilities include assisting and overseeing kitting assembly and is our resident expert when it comes to adding images to the Order Management System (OMS). She handles order processing and provides quality control checks on filled orders. Cristhie assists the Client Services Supervisors with any projects, kitting or distributions. We are also pleased that she is bilingual for any customers that require an interpreter.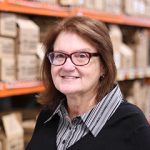 Celeste Holovacs
Client Service Coordinator

Celeste's responsibilities include maintaining all client files and processing vendor invoices for freight and supplies to the appropriate client files. She handles photos of all clients' materials and processes and retains those photos on the FFI Fulfillment Operating System.
What Our Fulfillment Experts are Saying