Sample Distribution
If you are looking for an efficient way to provide product samples to your sales team, client or prospect let FFI put our years of sample distribution experience to work for you.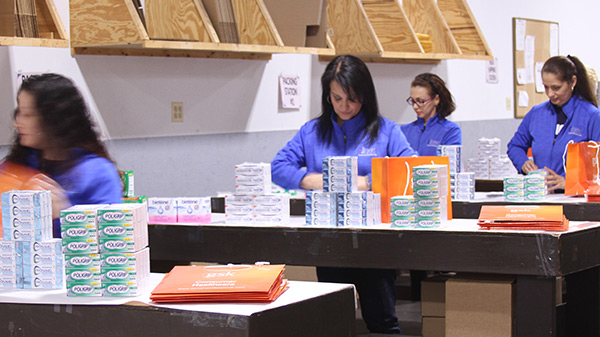 Fulco Fulfillment Inc's (FFI) sample distribution program allows you or a member of your sales team, a client or prospect focus on driving revenue to receive samples in an efficient and timely manner. We manage the details of storing, shipping and replenishing samples. FFI supports you to get the right product sample to the right place on time.
Sample Allocation Ordering System
Your field reps can use the web based ordering system to establish access rights for users, set product or budget allocations, manage inventory and generate reports that allow you to analyze ordering data. The order management system (OMS) is designed and built specifically to handle sample and allocation distributions. It provides greater flexibility to the reps in the field. The OMS allows individual reps to request items and supervisors to approve and/or modify order requests. You can calculate precise distributions for each territory. Real time information is provided for informed decisions. Individual users can securely login and place order requests. The OMS allows you to track your order status by salesperson, branch, region, cost center etc. Maintaining an accurate inventory is key to filling sample requests quickly. There are minimum replenishments levels predetermined, based on your business rules, that allows us to send email notifications when you inventory reaches the understock level and again when it reaches zero, so you can carefully manage your inventory. FFI can also automatically reorder for you if that's your preference.
Product Launch Support
The strategy of product launch sample distribution is always changing. When you depend of FFI to support you to launch a new product you never need to wonder whether orders have been shipping. We provide detailed, real-time online access to the shipping status to ensure your sales staff knows when their samples will arrive.
Scalable Workforce
Our workforce consists of full-time and temporary staff which enables us to support launches and promotions that require high-volume fulfillment within a short window.
Visibility
Another important quality is visibility. Whether it's inventory management, placing orders, checking the status of a delivery or looking up the versions and expirations of a product the OMS provides complete on-demand visibility throughout your fulfillment process. Our powerful 24/7 system empowers you to have full access to real-time reporting.
Fulco Fulfillment Inc (FFI) has the knowledge and the experience to deliver success to you and your brands when distributing samples.
"I would like to thank Fulco Fulfillment for providing exceptional service to Prestige Brands in our sampling efforts. Their dedication to providing timely, accurate and efficient service is the key factor. We are very satisfied and happy to be their client and look forward to a long-lasting relationship."

Request a Quote for Your Next Project
FFI's experienced fulfillment team can handle all
of your fulfillment projects, big and small.