Printing Needs for Fulfillment
You can rely on FFI to oversee your print fulfillment orders from start to finish. Order your printed support materials easily through the FFI order management system.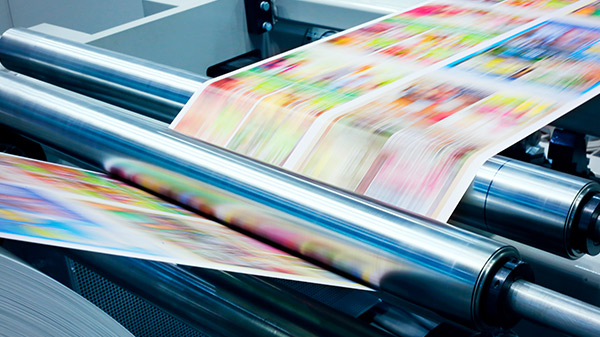 Single Source Solution
Fulco Fulfillment Inc (FFI) will manage your project from the idea phase to the distribution. Our team outsources marketing materials printing that highlights your value proposition and creates marketing collateral that supports your company messaging. Our graphic designer will provide the typography and layout to create a beautiful and engaging brochure.
When it comes to print fulfillment services you have a lot of choices.
You could manage your print fulfillment services in-house by hiring additional employees and adding workload to your staff. This means you not only absorb the employee cost but warehouse space payments, lease/mortgage payments, packaging/shipping materials and facility insurance. Or you can rely on your dedicated FFI client service managers to oversee your print fulfillment orders from start to finish. FFI provides a single source solution.
Our integrated printing solutions include:
Graphic design and typesetting
Digital Printing
Custom Kitting
POP Distribution
Promotional Products
Specialized Promotions
Pick-Pack and Print Fulfillment
Savvy businesses recognize the benefits of outsourcing, and they have experienced substantial savings as a result. Printing, packaging, and mailing essential documents in-house can be costly.
We are well equipped to provide storage, printing, and mailing services that allow our clients to focus on their core competencies. Sales people can focus on selling and easily order their printed support materials through the FFI order management system.
Under stock levels can be determined by clients' based on their business rules. When inventory levels reach the under stock level an email notification is sent to the client and to your FFI customer service representative. FFI can initiate the print reorder so your inventory never runs out. Proof approval, pricing and reorder quantities will be sent to client for approval.
Managing every aspect of the print fulfillment process allows us to deliver a number of benefits, including:
Cross-Channel Consistency
Quicker Response Times
Reduced Cost/Higher ROI
Dedicated Client Service Manager
Customized Fulfillment Solution
Request a Quote for Your Next Project
FFI's experienced fulfillment team can handle all
of your fulfillment projects, big and small.