Warehouse and Inventory Management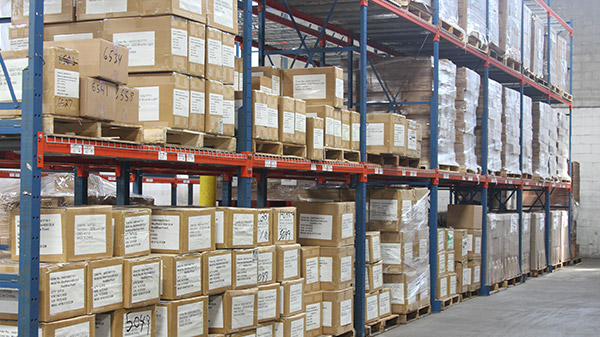 Fulco Fulfillment has invested in a leading edge system for warehouse and inventory management to maximize accuracy and efficiency in the warehouse. Within close proximity to New York City and at the crossroads of major northeast interstates, FFI is uniquely positioned to accept your freight, manage inventory, coordinate distribution and streamline fulfillment logistics backed by the latest technology and order processing software.
Warehouse Management Functionality
Inventory Management
Know the exact location and amount of inventory
Track product down to the lot level
Manage replenishments by establishing minimum inventory levels
Define kit components using the system's built-in kitting module
Audit inventory
Forecast effectively by examining historical usage reports
Warehouse Operations
Automatically assign product location at time of receipt
Automatically sort, segregate and batch transactions
Automate the organization and prioritization of tasks
Optimize picking methods
Pack orders accurately with built-in quality controls
Manage complex kit compositions
Know the exact contents of all boxes shipped
Reporting
Our system offers a wide range of standard reports, from inventory on hand to lead sources. Custom reports can be built. You can download reports over the web from your desk. Or, we can program the system to deliver reports to you via email based on a set schedule (daily, every Monday morning, etc). Reports contain real-time data and are available in Excel, PDF and rich text formats.
Request a Quote for Your Next Project
FFI's experienced fulfillment team can handle all
of your fulfillment projects, big and small.