Kitting
We are kitting experts. Fulco Fulfillment has the people and process disciplines to flawlessly execute high-volume fulfillment assignments, where accuracy, timeliness and pricing are essential.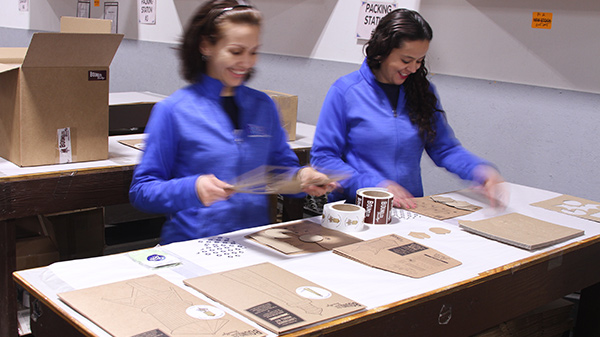 Kitting and Assembly Solutions
We have an excellent reputation for our ability to handle generic or custom fulfillment kit assembly, for applications such as:
Benefit Enrollment Kits
New Hire Packages
New Product Launches
Sales Promotional Kits
Product Sample Kits
Binders
Press Kits
Trade Show Packets
Training Manuals & more!
Kitting and Materials Handling Features
Flexible labor for one-time, high-volume projects.
We help you economically manage short-term assembly projects with our scalable workforce of full-time and temporary staff.
Quality assurance.
Our software system has a kitting module that programs-in kit contents. The system helps manage an accurate assembly process, scanning components as they are assembled.
Unrivaled accuracy.
FFI has enhanced the system for one military client to assure final kits cannot be closed out in the system until every component is scanned and logged.
Scalable solutions.
FFI offers a variety of scalable kitting and assembly services to accommodate your business needs and organizational objectives, covering every size and complexity.
High-volume fulfillment with high accuracy.
We consistently deliver 99.7% performance on order accuracy and on-time shipment. Metrics are closely monitored for continuous improvement.
Below-market storage rates.
We operate from a 143,000-square-foot Northern New Jersey fulfillment warehouse. We own our building and can offer storage rates that are among the lowest in the Northeast.
Request a Quote for Your Next Project
FFI's experienced fulfillment team can handle all
of your fulfillment projects, big and small.