Polybagging
Our polybag services and mail services team will take care of your polybag project from start to finish and maximize your postal savings. Ship your printed materials directly to FFI and transmit us your distribution lists and we will do the rest.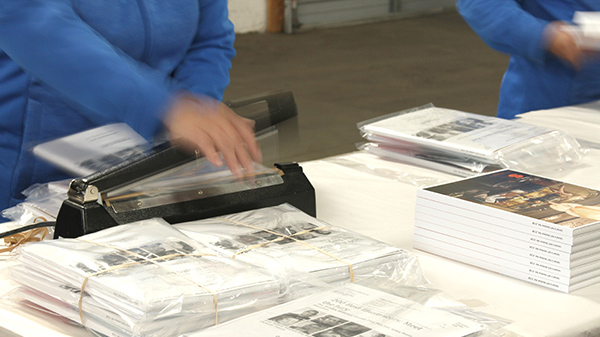 Polybagging Services for the Distribution and Direct Mail Industry
What is Polybagging?
Polybagging is a hands-on process where printed items and/or small loose items are inserted into polybags and sealed.
Smart marketers know that it is important to stand out from the competition and using polybags is a great way to do it. The polybag doesn't have standard size limitations like an envelope. It can be wrapped around mailers of almost any size. Your brilliant promotional piece will be displayed through the polybag not hidden in an envelope. Make FFI your full services direct mail provider for:
Polybagging
Addressing
Sort mail for lowest postage rate
What Printed Items can be Polybagged?
Catalogs
Brochures
Magazines
Periodicals
Booklets/Pamphlets
Annual Reports
Marketing Collateral
Advertisements with Free Samples
Polybag Small Parts Together
Marketers bring small parts together in a polybag to prevent loss and organize a distribution or ecommerce shipment. Items can be heat-sealed into clear bags, custom-labeled bags or preprinted suffocation warning bags. Our post-bagging weigh station permits 100% accuracy.
We Specialize in Unique, Hand Assembled Polybagging
Polybagging protects printed material from damage. Damage can be related to weather or human error. FFI's literature fulfillment services offer polybagging printed material, coupons and catalogs. You can trust polybagging by FFI for the least expensive and most attractive way to move printed pieces through the mail.
Request a Quote for Your Next Project
FFI's experienced fulfillment team can handle all
of your fulfillment projects, big and small.