Sales Force Distribution
Fulco Fulfillment gives large organizations a highly efficient solution to distribute samples, giveaways and other promotional items to help sales reps get in the door and close the deal.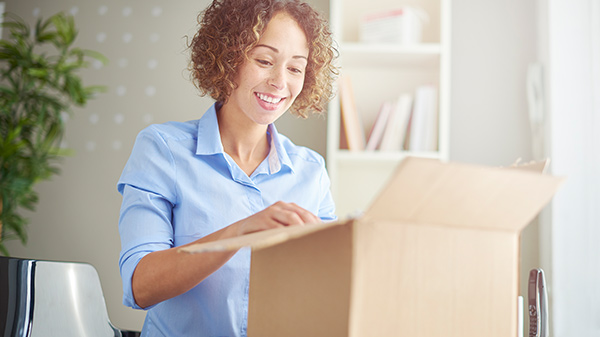 Sales Force Services
Fulco Fulfillment cares for sales representatives like they're our most important customers – because they are! Each sales rep has a dedicated account team assigned to their business, so they know they're getting our focused attention whenever they need products, samples and marketing materials shipped on time anywhere.
Services for Sales Reps...
Quick turnaround.
Whether your sales reps need new collateral and samples in time for an important sales meeting or trade show, or need a new product binder prior to launch, FFI makes it happen.
Customer service.
We assign a dedicated Customer Service Representative to your account; an experienced professional who understands your business and can address urgent needs immediately.
Easy, online ordering and tracking.
Using our web storefront capability, your field reps can order materials online and monitor delivery status 24/7.
Service excellence.
Fast, accurate delivery of literature, samples and promotional items to sales means less time and hassle for you and increased productivity in the field.
Lower costs.
Our costs for storage and fulfillment services are among the lowest you will find in the Northeast. Contact us for a quote!
Managing inventory is a breeze.
Manage individual allotments online and track lot and expiration dates by product or budget, set access restrictions, receive automatic alerts to trigger replenishments, and access a range of reports to help manage inventory of literature and promotional items.
Request a Quote for Your Next Project
FFI's experienced fulfillment team can handle all
of your fulfillment projects, big and small.