e-Commerce Fulfillment
FFI makes our clients' e-commerce integrations easy by integrating their online shops with our Order Management System (OMS), creating streamlined, automated flows for orders to be received, processed and shipped direct to customers.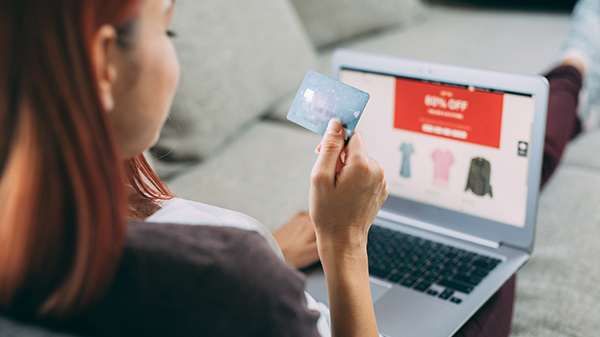 Direct Support for E-Commerce Services
FFI's order management and warehouse management systems give e-commerce customers up to the minute order status and real-time reporting so you can stay in-sync with daily order processing and fulfillment activities. Let us take care of your orders so you can concentrate on growing your e-commerce business.
Helping E-Commerce Businesses Succeed
Fulco Fulfillment Inc. provides:
Client Access Center
Real Time Inventory Tracking
Turnkey e-commerce fulfillment services
Inventory management
Orders efficiently shipped
Packing slips include your company logo and information
Webstore Automated Interface.
Order files from your e-commerce site can be downloaded and converted into orders in our system. Our order management system can interface with a variety of popular shopping carts, like Shopify, Magento and others, as well as custom interfaces. Our warehouse operations director receives and reviews a report daily of all orders not shipped.
Branded Automatic Email Notifications.
Customized notifications with your text and logo sent to the customer can be triggered by:
Receipt of an order (order acknowledgement)
Order placed on backorder
Order requiring administrative approval
Order shipped
Order tracking
High-volume fulfillment with high accuracy.
We consistently deliver 99.7% performance on order accuracy and on-time shipment. Metrics are closely monitored for continuous improvement.
Below-market storage rates.
We operate from a 143,000-square-foot Northern New Jersey fulfillment warehouse. We own our building and can offer storage rates that are among the lowest in the Northeast.
Customer service.
We assign a dedicated Customer Service Representative team to your account; professionals who understand your business and can address urgent needs immediately.
Request a Quote for Your Next Project
FFI's experienced fulfillment team can handle all
of your fulfillment projects, big and small.